Topeka High School


Class Of 1959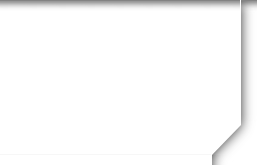 WHO'S ONLINE NOW
No registered users are online right now.
WHERE ARE THEY NOW

WHERE WE LIVE
Who lives where - click links below to find out.

2 live in Alabama
15 live in Arizona
1 lives in Arkansas
27 live in California
18 live in Colorado
2 live in Connecticut
17 live in Florida
4 live in Georgia
1 lives in Idaho
9 live in Illinois
2 live in Indiana
6 live in Iowa
213 live in Kansas
1 lives in Louisiana
3 live in Michigan
1 lives in Minnesota
1 lives in Mississippi
25 live in Missouri
1 lives in Montana
8 live in Nebraska
2 live in Nevada
1 lives in New Hampshire
8 live in New Mexico
4 live in New York
6 live in North Carolina
3 live in Ohio
1 lives in Oklahoma
8 live in Oregon
2 live in Pennsylvania
1 lives in South Dakota
3 live in Tennessee
35 live in Texas
1 lives in Utah
4 live in Virginia
6 live in Washington
2 live in Wisconsin
1 lives in Wyoming
1 lives in Thailand
2 live in Turkey
59 location unknown




Show Classmates on map
MISSING CLASSMATES
Know the email address of a missing Classmate? Click here to contact them!
ANNOUNCEMENTS
Notice: Additional information - see at the bottom of this information.
Below is the information promised about an interim gathering for the class of 1959. I hope many of you will be able join in. Since Priscilla (Rogers) Taylor has made all the plans please contact her directly with your questions, as I would not be able to answer them. Please pass this information on to classmates you know who are not signed up on the class web site as we won't be able to do a mailing.
Sincerely, Julie
Cruise with your classmates
The last THS Class of 1959 reunion, (2014) left many of us wishing that we had more time to visit. We were also sobered by the rather lengthy list of memorials on Saturday morning in the cafeteria. WE ARE ACTUALLY NOT GETTING ANY YOUNGER !!! Some of our classmates have asked me to look into a cruise for an interim reunion, in addition to our wonderful 5 year reunions. We have selected a cruise and dates and are holding some cabins. We hope you will join us.
The cruise, aboard Holland America's mid-sized ship Maasdam, will depart Montreal, Canada on the afternoon of July 8, 2017 and arrive in Boston, MA on the morning of July 15, 2017. Passports are required for this cruise. If rates reduce before the date for final payment we will be able to take advantage of most of those reductions for those already under deposit. The deposit is $350 per person and it is refundable until April 14, 2017 when the final payment will be due. The fares for the cabins we are holding are: Interior from $1,199, Ocean-View from $1,299, Lanai from $2,199 and Suites from $2,599. All fares are per person, based on double occupancy, cruise only, and subject to availability so, book early for the best choices. Taxes, fees, and port expenses are an additional $220.
More information about the cabins, categories, deck plans, travel insurance plans, etc. is available by double clicking on this link to Holland America: http://www.hollandamerica.com/find-cruise- vacation/CruiseDetails.action?destCode=N&voyageCode=M736
To reserve your cabin or to request further information please go to Priscilla's web page. She will answer any questions you have and will e-mail a form to you to fill out and either fax or mail.
NEW INFORMATION TO ORIGINAL NOTICE ABOUT TRIP
Could you add the following after the original cruise info. Since the link doesn't seem to be working properly for everyone the information is available online by:
1. Going to Hollandamerica.com
2. Select Plan tab
3. Choose Canada & New England, July 2017, 6 - 8 days
4. Select 3rd. one down (July 8, Maasdam)
5. Select from the following tabs: itinerary, deck plans, dining and onboard activities, ports and excursions, flights, Cancellation Protection Plans.
Priscilla
August 3, 2016
More on the Class cruise
There has been some confusion regarding the prices I quoted in the original flyer. I have blocked limited space in 5 cabin categories at reduced prices. When these cabins have been filled the price for the cruise will revert to list price. Those categories are: Category L - Inside, main deck, forward position ….$ 1,199 per person, double. Category K - Inside, main deck, at the rear ………..…$ 1,219 per person, double Category FF - Outside, A deck, front & rear……………$1,299 per person, double Category F - Outside, A deck, front & rear, nearer midship… $ 1,319 pp, double Category CA - Outside, Lower promenade, midship..$2,199 per person, double Remember that you will also pay $220 per person for taxes and fees, plus airfare, transfers to the ship, and optional cancellation insurance. Information on the cancellation insurance is on the Holland America website. Cabins booked as a single will cost more per person. If you later find a cabin mate, the price will be adjusted to the double occupancy price. Other cabin categories are available. The deck plans can be viewed on hollandamerica.com. Please request a quote for these cabins at ptaylortvl@gmail.com. As the date for the cruise gets closer to sailing, fare sales and upgrades may become available and if you have made your deposit of $350 per person you will be eligible for those. It is to your benefit to book early for the best cabins and more access to reduced rates and upgrades. All deposits are refundable until April 24, 2017.
Priscilla
IMPORTANT
INSTRUCTIONS FOR ENTERING YOUR INFORMATION
Click on Classmates Profiles in the upper left hand corner.
Find your name and click on it. A page entitled Classmate profiles will appear and ask you a question. Follow the instructions there.
To edit your information, click on your name and then click on edit contact info or edit profile on the left side of the screen. This allows you to change or add to the information you have already put in. Be sure to check save changes at bottom of each page.
MOST IMPORTANT:
At the bottom of each page will be questions and boxes for you to check to allow the information to appear in your profile when other classmates click your name to see how and where you are.
Thanks, Julie