Topeka High School


Class Of 1959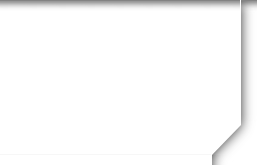 Greg W. Phillips
Profile Updated:
June 8, 2009
| | |
| --- | --- |
| Residing In: | Delray Beach, FL USA |
| | |
| --- | --- |
| Occupation: | Realtor - South Florida National Cemetery |
| | |
| --- | --- |
| Military Service: | SSGT USMC TEN YEARS |
Yes! Attending Reunion
Gregory, I'm still around, but thought I would wish you an early Happy Birthday. I notice most of the old Quincy, Monroe Street, Neighborhood, is gone, together with most of the people. Scooter is still living there in the same house over on Monroe Street. Ralph King is in Kansas City, I believe Everett Lewis is in California, Annette Stamps lives in SW Topeka, Ramona still Lives in Topeka, Warren Daniels. I believe lives in Illinois, Roy Daniels is in Denver. I'm not sure about the other neighborhood folks as many have passes on. Nancy and I have lived in Austin, Texas since 1988. Great to be settled in one place after moving around the world so many times. Hope this brief note finds you well. All the best wishes. Kind Regards; Ramon.
Gregory, guess you I and Ralph King few of guys left from Monroe School class of 1953 class still "kickin" around. Thought I would put down my cane, brush my false teeth and straighten my toupee (just kidding) before I wish you a grand 77th Happy Birthday. Don't forget the track meets we used to have up and down Quincy Street. Also remember when you guys(Richard Benson, Everett Lewis, and Ronnie Dodson) just had to have pigeons, called tumblers I recall,them flying all over the place. Those were the days way back when.
Posted on: Dec 05, 2015 at 3:33 AM
Gregory Wendell Philips, thought it would be a pleasant task to pause and wish you a great 75th. Mine come up exactly one month later. Nancy and I doing fine loaded with a host of health issues that go along with our age. Otherwise, nothing too serious. My sister doing relatively good but she needs to lose a pound or two; same as me. My two daughters, three granddaughters, and great grandson also doing fine. For now my time is spent as a member of the Local Chapter of Disabled Veterans, and looking for things I forgot to remember. I see Topeka has almost finished wiping out vestiges of our old neighborhood; Scooter still hanging in there. It still irks me to see what they did to 4th street compared to what stands there now. Only a few entrepreneurs climbed out of the rubble left behind, One was Ogey (Lonnie Mitchell) who owns a cleanup company that covers several states. Take care and enjoy your special day,