Topeka High School


Class Of 1959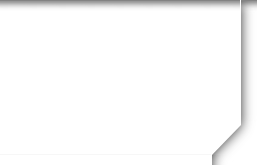 Ramon Noches
Profile Updated:
September 20, 2018
| | |
| --- | --- |
| Residing In: | Austin, TX USA |
| | |
| --- | --- |
| Spouse/Partner: | Classmate Nancy Todd |
| | |
| --- | --- |
| Occupation: | Retired Air Force `1990, Retired City of Austin, 2006 |
Children:
Lucinda, born 1965; Lucinda is a graduate of Virginia Tech, and has a masters Degree from Kansas University. More…

She currently Vice President for of programs for a non-profit organization and currently resides in Merriam, Kansas, Cindy has one daughter age she is presently selling cars in Topeka and seems to have found her calling; Rose, born 1969, is third generation Air Force, She is a Graduate of Texas State University and completed School of Nursing at the University of Texas at San Antonio (GPA 3.85). Rose has two daughters ages 16, and 20, Taylor, her oldest daughter has enrolled at the University of Texas, at San Antonio as she continues to advance her college studies. Ashley, a rising high school Junior continues taking honors classes doing quite well. Currently she has applied for a NASA summer program, wishing her luck.
| | |
| --- | --- |
| Military Service: | Air Force |
Junior High Attended:
Franklin L. Crane was my first experience at an integrated school. I made plenty of new friends however we always went our separate ways after school. In the black community there was not that much of a sense related to class or social status however, I noted there seemed to be divisions among white students. Students from Van Buren for example did not seem to interact much with those from Central Park or Quinton Heights.
My favorite teachers were: Mr. John J. Shull who was an excellent and inspiring science teacher. He was the first to alert me to the speed of light. Up to that time I thought the fastest thing in the world was "eyesight" which in fact was only the reflection of light. I also enjoyed math with Hugo Rolfs whom I had for two years. Miss Ruth Platt was a great English teacher although I gave her fits. Once we had to memorize a poem and present it in front of her English class. Mine went something like this "I never saw a purple cow, I never hope to see one. But if I saw a purple cow, I'd rather see than be one". It went over well with my fellow students who all laughed. It did not impress Miss Platt one bit as she angrily told me to show up the next day with a real poem. I also enjoyed freshman English with Miss Lillian Swanson who was also the librarian. Miss Felicia McGinley was perhaps the most elegant teacher. Mr. Pauls whom I had for 5th hour my seventh grade year was perhaps the most lenient. Guys were making Billy clubs and other non-practical items. Once the "tough guys" in his industrial arts class made another student smoke a cigar and blow the smoke in his face. How can any male student forget Miss Norma Williams -- I'll let them explain. Then there were the football coaches; Mr. Floyd Hanson and Mr. Owen Wilson. Mr. Wilson was the seventh grade coach (1953). I believe he was fresh out of college. Our team looked like a bunch of little rascals. We wore the old leather helmets without face guards and the uniforms were ill fitting at best. They were made of heavy canvas and the thigh pads were at our knees and the knee pads were at our shins. Our first game was against Curtiss Jr. High and it was hilarious. We kicked off to them and the ball barely reached the 50 yard line. Both teams just stood there and looked at the live ball lying in the middle of the field. Mr. Colton, the referee looked at us and said "What nobody wants the ball?" he then blew his whistle and gave the ball to Curtiss; all true. Our second football game back in 1953 was way out at Seabrook Jr. High. What was remarkable about that game was not the game, it was my conversation with Jimmy Hindricks and Lloyd Fleming. We talked about things we liked; their favorite food was steak, mine was fried chicken (as we never ate steak). We then compared hair, They felt my tight curls and I felt their stringy hair. Two of my best friends from Capper were Gary Hayes (Diesel) and Dave Barnett. Skipping to our ninth grade year (uniforms now fit, but didn't do any of us much good) I think we only won one game. Boswell trounced us 27 to nothing making the single wing formation look like a track meet -- all the while my future bride was on the Boswell sideline cheering her team on as I was being crushed into the ground. Roosevelt rough rode us to an easy defeat. Our game at Holiday was actually closer to the carnage at the Roman Coliseum as players like Longstaff, Sloop, and Riddle steamrolled us 54-0. In 1955, our football coach, Floyd Hansen had just purchased a new 1956 Chevy. He offered Ralph King and me a ride to football practice. As we got in his brand spanking new car, he began to brag about the new "indestructible" dashboard. Shortly thereafter, Ralph proceeded to test it by punching it with his finger leaving a half inch hole in a car that probably wasn't more than a day old. Mr. Hanson repaid us by treating us to a world class slow burn which took the place of any possible conversation the rest of the way to practice.
One exciting feature of Crane, we were across the street from the Kansas Free Fair Grounds, and had access to the exhibits. Most of us collected the free goodies such as pencils, rulers and other items available at the exhibits. There was also the "Home-A-Ramas" where again there were free items at the various booths.
As a facility, Crane Junior high was on par with Topeka High. Constructed in 1928, it had many of the same features. We had a huge auditorium, a great gymnasium and the Tudor architecture was superb. The building still stands essentially as it was back in 1953 -- there appears to be a minor addition added to the South side.
Although I never could verify it as a fact; I had heard there were members of the Cross-Gang at Crane. I do recall when they installed a police call box in front of the school in 1955; however I do not know if it was ever used.
The school did not have a cafeteria so many of the students would buy their lunch at the Treasure House on the SW corner of 16th Street and Tyler. They specialized in Sloppy Joes, hot dogs and pastries. Now that I think about it don't believe I saw much hand washing going on behind the counter.

Our Principal was Mr. William P. Dietz who was the only one the school had at the time. Imagine he had been there since 1928. There was a rumor that he swung a mean paddle. At least I thought it was a rumor until he called me into his office to witness the swatting of a fellow student. His well practiced arm swung a ferocious paddle that wiped the smile right off the face of the fellow at the receiving end -- a frightening sight. It cleared a few things up for me too as from that point on my mischievous behavior was instantly a thing of the past. Yeah I had my moments. The worst I recall was when I learned the driver's "giddy up" to get his Meadow Gold Milk horse-drawn wagon moving. One morning just after he entered the building I decided to practice my new found skill. Sure enough the horse started up the alley which I didn't expect. Of course I did not know the stop command. When the driver came out he saw his horse and wagon almost two blocks up the alley. I stood there basking in the light of my tarnished but 12 year old halo. Of course Mr. Dietz called an assembly to lambast whoever had interfered with the Meadow Gold delivery that morning (which he did every time there was a student inflicted episode). One other event involved all the students -- at one time there was a growing water gun craze. Students would carry water guns and during class changes would squirt water on other students as they passed in the hallways. That didn't last long as the teachers confiscated all the water guns. Only problem was they put all of them in the trash barrel behind the school. Many of us raided the trash and took an abundant number back to our neighborhoods. Not that I got my share, but every kid in the 13 hundred block of Monroe Street who could walk, had a water gun that year.
One of my favorite classes was Art with Miss Surber (later Mrs. Gifford). I could not draw and was substantially art challenged. However my stick figures and other art anomalies managed to get me passing grades.
I will never forget graduation night. There was so much excitement in the air not so much that all of us were leaving Crane (which had a tinge of sadness) but that Elvis Presley was performing at the Municipal auditorium that night. I didn't know it until Janice Rawlins (who sat next to me) told me "I am sure going to miss dear old Crane, but can't wait to leave so I can see Elvis Presley". Think that was the last time I saw her, as we left dear old Crane Junior High for the last time way back in May 1956.
Comments:
Following High School I immediately worked construction, building a grain elevator in North Topeka, it was a 12 hour a day seven days a week job that lasted the entire summer of 1959. The work was in some ways hard, but enjoyable. I earned $1.25 an hour the first eight hours and $2.50 an hour the next four and on weekends. As in most construction jobs there are narrow escapes. I had one. The construction had reached about 100 feet above ground. As luck would have it our lifting cage (elevator) broke down. We had to use the cement carrier instead. Riding it was very dangerous as we had to stand on the edge which was only about three inches wide. An inter pully cable allowed us to keep our balance. However when I reached the top, just asI stepped off it my foot felt real light. Turns out the cable snapped and the carrier fell over 100 feet with its content of several tons of concrete. Another split second and I would have been a goner. Following the narrow escape, I walked over to the tool shed and just sat there. Shouts below brought me back to my feet. I heard voices from several men shoveling concrete around the carrier. One said "Who's under there?', another answered "Ramon Noches". I called down to let everyone know I was Okay. Their response was "Why in the #@&* did you allow us do all this digging?". Then they realized what they said and started laughing.
I then enrolled at Washburn that fall and graduated in 1963 with an Air Force Commission. I left for my first assignment the same day (not a single break since high school). The next Year, Nancy Todd and I married. We lived near Sault Saint marie. Michigan. Nancy and I have lived in Austin since 1988. I retired from the Air Force in 1990. We lived many places both overseas and stateside, these included Guam, Germany; and the states of: Kansas, Michigan, Louisiana, Alabama, Mississippi, (Me Vietnam for a year), Virginia, and Texas. Each location brought special experiences. On Guam we made many friends and are still in touch with a Guamanian couple and speak often; we also were close to a family in Germany who were the same age and went on many trips with them including going to a forest and cutting down our own Christmas tree, traveling with them to France to meet some of their relatives and sharing ideas about our two countries. Living in the Upper Peninsula of Michigan allowed us to frequent three of the great Lakes and make frequent visits to Canada. living in various areas of the world was far different than visiting during a vacation as it allowed us to have a different cultural experience and form a much better understanding about how different their world is from ours but also to appreciate many of the common human elements we all share; I came away from those experiences with the idea that we are more alike than different. Nancy and I will be celebrating our 52nd wedding anniversary June 2016.
I felt blessed to have first a wonderful wife, two wonderful daughters, three very beautiful grand children and one Superman- Grandson. I will add my wife's support over my military years were a great influence on my success.
School Story:
I still have vivid memories of my three years at Troy. There was the hustle and bustle of students going this way and that; seniors who were trying to sell "elevator tickets "to freshmen or sitting a few on water fountains. The earliest days of my first year seemed to be filled with hard fought campaigns for various offices, the one that caught my attention was between Steve Swan and Jeb Barham. I did not know either one personally, but recall sometime after the election; Steve Swan accidentally bumped me causing me to drop my books in a crowed hallway. A testament to his character was his immediate apology as he stopped to help me collect my books. Then after school there were the football practices over at Chandler field. There was always a good supply of salt tablets and water. For three years seems we only used the T-formation which even then was considered obsolete. To me it was obvious that our opponents had figured out what types of plays we would run. City buses provided transportation to and from the practice field for those of us who did not have cars. Occasionally I would hitch a ride with one of the other players; however you took your life in your hands. Many of the cars were in poor shape. I recall James Avery gave me a ride once. It wasn't until we were well on our way before he told me his breaks were out and he had to use his gears. Think I sweated more after that ride than I did at practice. Jim Bryant's car was something very special. Once we were headed down Tenth Street, about a half a block before his turn he began to quickly turn his steering wheel. The car went straight ahead, but just as we reached his turn, the car made a perfect turn. How he did that I will never know – it did make me forget that he used a rope as his accelerator. Looking back, those were some great times.
My homeroom teacher was Mrs. Fitts. My first year schedule went something like this, First hour Miss. Hopkins for English, she was a kindly lady who showed patience practice with a smile. I often wondered if she was related to another Miss Hopkins who was my piano teacher when I lived in Lawrence. Second hour was High School Science with Mrs. Collins. She was a great teacher but left Topeka High the following year. Third hour was Mrs. Hanna for Study hall (Rm 318), she was great and a very patient person, I had her all three years. Fourth Hour was Gym with Mr. Laney. He was tough an ex Marine and as I recall proved his toughness when one of our classmates tried to get tough with him. Fifth hour I had Geometry with Miss Henderson, a great teacher with a poor and less than studious student. Sixth hour I had Art with kindly Mr. Nelson and enjoyed his classes all three years. As I said earlier, I liked art but never was good at it, my stick figure repertoire continued and never earned me much more than a B. I could bore you and me included by going over my entire THS class schedule but thought I would mention my first experience. By the way, you could leave the building if you took art. Your pass was your large fiber board, paper and pencil and away you would go for almost an hour. Seems many of the fellas liked to draw the inside of the nearby Ice Cream store. Others took excitement by sketching iced down beer in the trunks of cars. For innocent me, I sketched the tower and the Constituion Flag pole which looked like something Picasso would have drawn blindfolded, while intoxicated, and with his left foot.

I won't say anything about the time our B-team went to a restaurant following a game with Shawnee Mission North when the team ate $100 worth of rolls -- Otto Bodenhausen was beyond angry, told us no more out of town trips -- we went to Holton the next week to play their class B powerhouse in a very close game and our B-Team lost in the final seconds 13-7. That year, Holton had beat the team that beat our varsity team by such a wide margin, our B-team was declared by the press to be the best High School team in Topeka, it made Bodenhausen so angry he scheduled a night scrimmage between the A team and the B team, but took our best players, Claude Allen, Jim Bryant, and I believe Paul Chapman up to the A team but did not tell the press – my opinion was that Bob Jennings and Larry Reid were better coaches; but I am not going to tell.
One of the mysteries I never quite understood was the assignment of lockers. Mine was on the first floor next to the Gymnasium while my homeroom was 309 located on the third floor west wing. I recall the first day of school, my senior year Jean Emile Beaumont, the exchange student from Switzerland, tapped me on the shoulder to help him with his combination lock. He gave me his combination and I went over the procedure several times until he was able to open the lock himself – now how trusting was that?
It was sometimes a hassle to go from class to another if they were on opposite ends of the building. Halls were more crowded each year as classes grew and the baby boomer generation got closer. As I recall the sophomore class of 1961 was somewhat over 900 students. They trounced us in the annual fund drive; perhaps it was because we were more sophisticated and also at an age when many could buy beer and stuff. In fact About the worst thing I can recall was the senior class of 1957 when members of the THS football team painted the Lawrence Lion statute in front of their high school. It made headlines and a few got in trouble for their effort. I always caught flack when we played Lawrence; my hometown. Most of my relatives Graduated from Lawrence High. My Mom would always say before we played them, "The Lions going to roar tonight" It usually did.
I recall my first assembly when we were assigned seats. It was certainly impressive to look down on all the upper classmen seated below. Of course most of us had been there during grade school when we all went to the plays put on by the student s in drama class. I only went to two 1952 and 1953 as I recall they plays were Vagabond King and Brigadoon. Of course there were the entertaining assemblies which covered a surprisingly wide variety of programs. I recall one where a hypnotist managed to hypnotize about 20 students and had them doing all sorts of crazy things. None of that affected me personally and I could not understand how these students got entranced.
And how about those pep rallies? Singing the school song and shouts of" Hoy! Hoy! Mighty Troy" They were loud spirited and uplifting. Basketball games were the loudest. The band played one song that sounded like Boogie Woogie to start things off just after the national Anthem. Then there were the refreshment stands selling Cokes and hot Dogs. If anyone remembers, Cokes in those days were made with real sugar and tasted much better NO MATTER WHAT THE ADS SAY! For those of us who, lived east of the school we had one huge delay trying to walk past Akey's Bakery without dropping in to buy a donut or two or three or whatever. Most interesting was watching the slow progress of the sculpture on the side of the new State Office building. One thing I do recall about Topeka High was how disciplined students were; I did not witness a single fight or even a loud argument. By today's standards where having guards on duty is the norm, we only had Mr. Dilley. Unlike my behavior at Crane, I was "prankless "all three years at THS.
As graduation neared, I got my first new suits as a teenager. One was a light blue Wash and Wear suit popular back then, and the other similar an Ivy League design – (recall when your trousers had to have a buckle in back?). I never had printing class but had a lot of help from Oliver Benton, who printed me up some extra name cards right before graduation. Each year when we received our year books, after getting mine signed with all kind of weird comments, I would write on the back page my favorite songs for the school year.